An open-source GUI prototyping tool that's available for ALL platforms.
Pencil is built for the purpose of providing a free and open-source GUI prototyping tool that people can easily install and use to create mockups in popular desktop platforms.
The latest stable version of Pencil is 2.0.5 with minor enhancements and bug-fixes.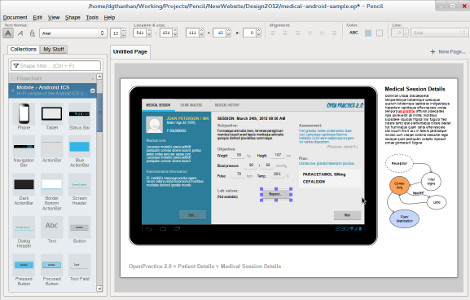 Project News
November, 2015 Development for the new version of Pencil started.
March 21, 2014 ExtJS Neptune stencil has just been release and is available for download.
November 15, 2013 - Beta version of 2.0.6 has been released to address the compatibility issue of Pencil with the new OS X Mavericks.
Developer preview builds for Pencil V3 are now available.
Learn more...